I don't want to set up an auto top-up
If you don't want to set up a frequency for your top-up and you want to send it only once, don't worry! In the Set auto top-up step, you just need to select No thanks.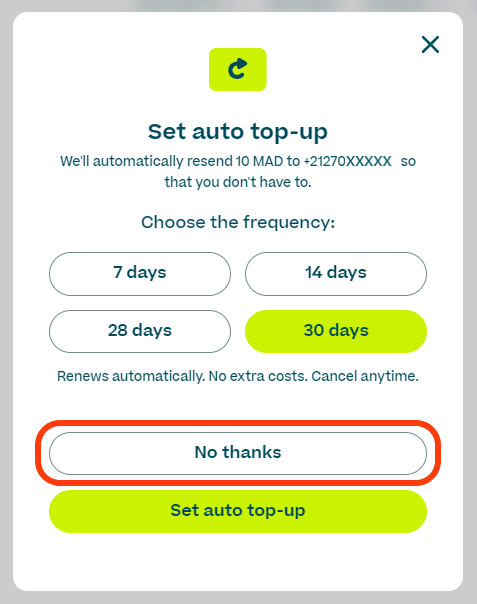 If you need to cancel an active auto top-up subscription you can easily do it following these steps or contacting our customer care team.