Ding receivers can now request a top-up to friends and family creating a Ding Me profile.
Where is this feature available?
Only receivers from the following countries can create a profile: Jamaica, Nigeria, Ghana, Liberia, Tonga, and Samoa. Don't worry, we're working to add it in more countries, watch this space!
How does it work?
1. When your phone is topped up using Ding, you get an SMS from us with a notification. In this SMS you will find a link to create your profile that will allow you to request top-ups to friends and family.
2. Click on the link and you'll be redirected to the Ding Me profile page. Here, you need to add your phone number and click on Send code.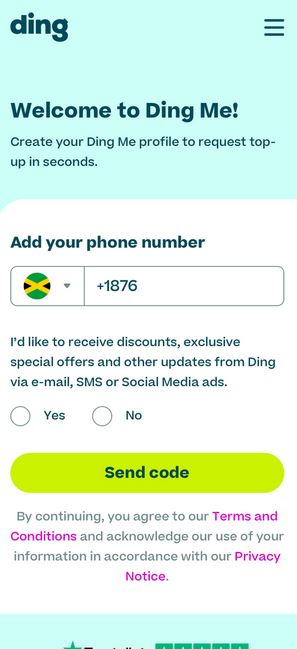 3. You'll need to verify your number by adding the code sent to you by SMS.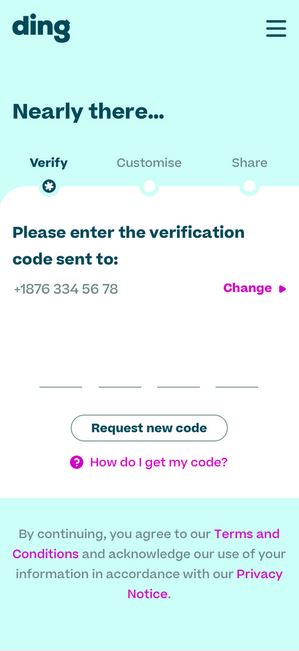 4. In the Customise step, you can add your name to personalise your profile.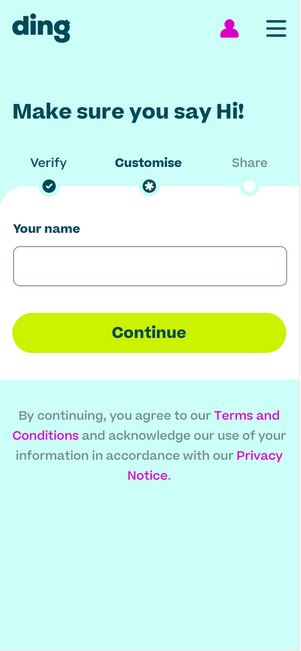 5. Your Ding Me profile is now completed! You can start sharing it by copying the link or clicking on Share your profile.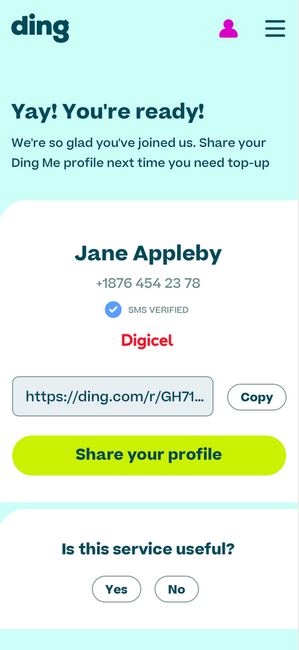 6. After your profile is created, you'll receive an SMS with a copy of your profile link. This way you can find it easily next time you need to request a top-up.