Cubacel reserva tu recarga order
When you buy a top-up selecting the operator Cubacel Reserva tu Recarga, you're purchasing a presale for the next Cubacel's promotion.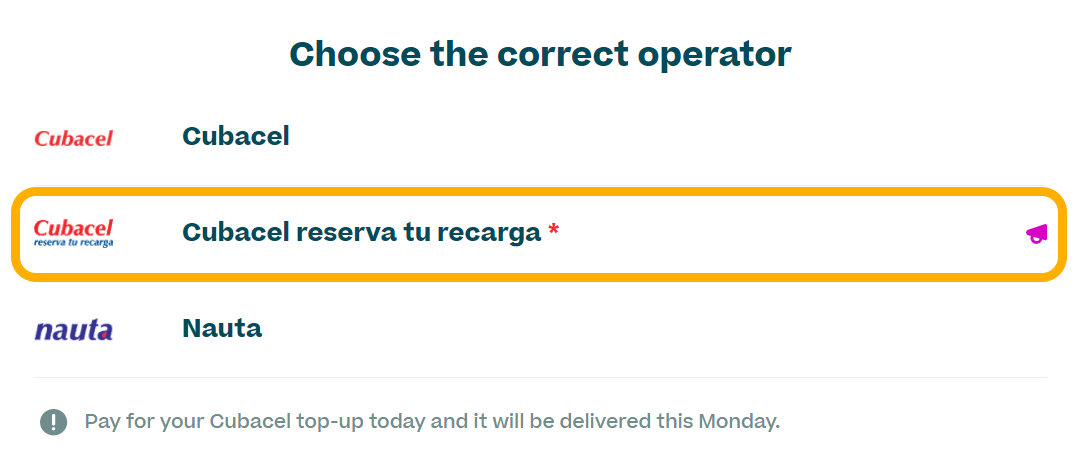 This means that the status of your transaction will be Processing until we deliver the top-up the first day of the promotion. Then, the person in Cuba will receive the main credit and the bonus and you will receive an email or an SMS with a confirmation.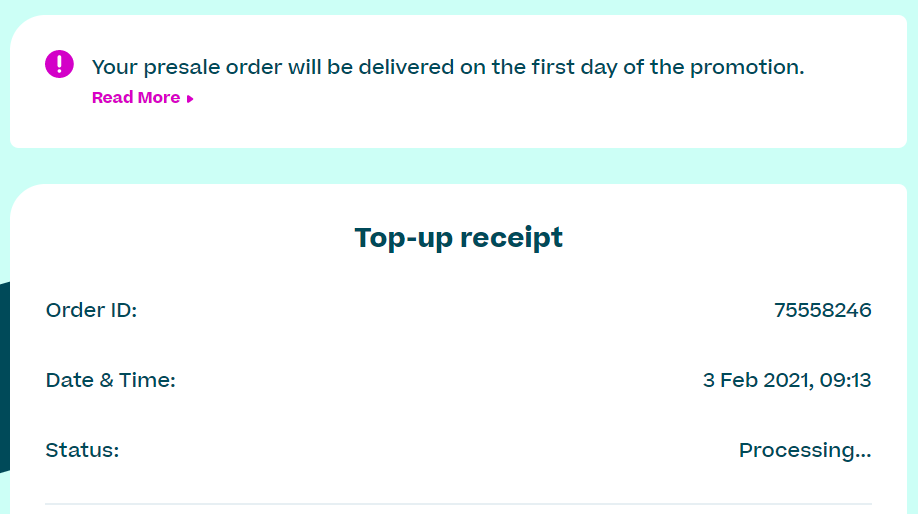 If you have any questions about your transaction please contact us throughout Live chat.