How can I update my card details?
If you want to change the expiration date of a card, you can do it through your Ding Account. Go to your Profile and in the Payment methods section, select the pink pencil, update the date, and press Save.
If you want to change any other details, you'll need to delete the payment method and then add it again with the correct details.
For this, please follow the instructions below (Please, be aware that in order to save your new payment method, you will need to send a recharge):
1. Log in to your Ding account
2. Go to send a top-up you normally would (select the country, phone number and amount)
3. After selecting the amount, you will be redirected to the Summary where you will find your Payment Methods saved at the botton of the page, as it is shown below: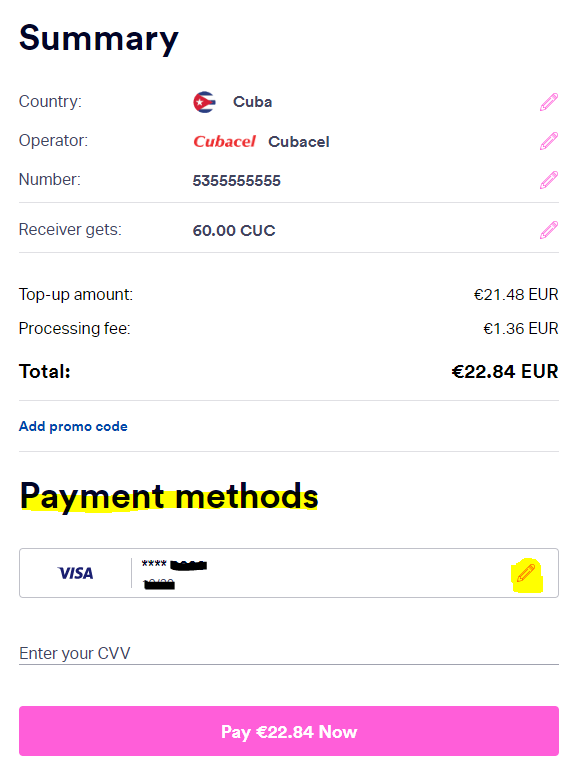 4. Click the "Pencil icon" at the right hand side of the saved payment method you want to delete it.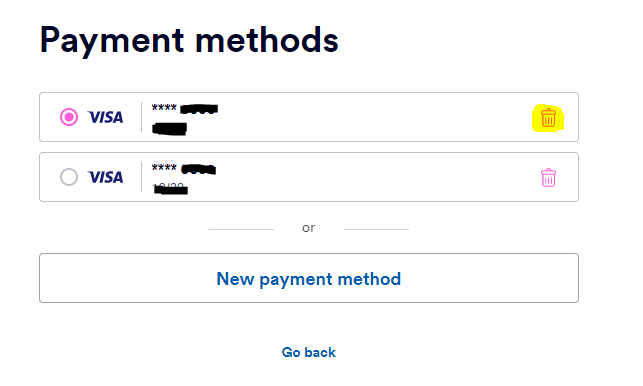 5. Click on the "Bin icon" and confirm the deletion by clicking on the "Remove" button, as it is shown below: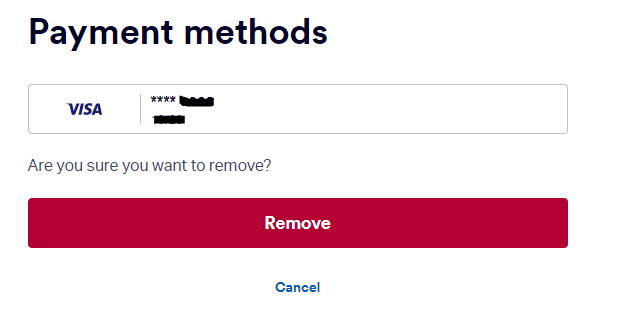 6. Then, select your new payment method from the list below:
7. Fill out the form with your new card details and be sure you tick the "Securely store card for next time" box at the botton of the form.
8. After this, click the "Pay now" button (you will need to send the recharge in order to save your payment method).
9. That's it! You will be sending your recharge at the same time you are saving your new card or PayPal account in order to pay your future top-ups with us.