Internet access in Cuba from cell phones
From the 6th of December Cubacel will provide their customers with data plans and navigation rates enabling customers to access internet from their cell phones! Devices with 3G technology and operating under the 900 MHz frequency will be able to enjoy this new service provided by Etecsa.
How to obtain the service?
Cell phones in Cuba must receive an SMS confirming that they are able to access this service.
If you have not received the notification SMS on the date that appears in the schedule, you should check if your cell phone has access to the 3G network, configure the Apn Nauta on your mobile and access any of the following free portals:
                 - https://portal.nauta.cu
                 - http://mi.cubacel.net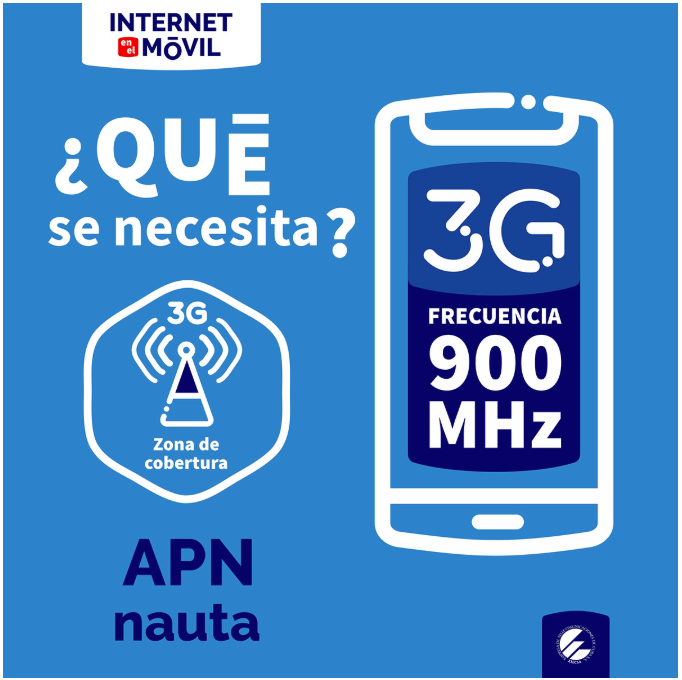 How does it work?
Once you have received this SMS, you will be able to surf the internet. Mark on the device *133 # and then select 1 Data. In this platform, you can acquire both the packages and the pay as you go rate.
The pay as you go rate is an alternative option in which customers can access the internet without the need to buy a package. This rate is more expensive compared to the one that holds a package.
Once you have selected the desired package or the pay as you go rate you can access the internet.
What packages are there and how much does it cost?
Users in Cuba will have the following packages available.
600 MB - 7 CUC + 300 MB for national navigation
1 GB - 10 CUC + 300 MB for national navigation
2.5 GB - 20 CUC + 300 MB for national navigation
4 GB - 30 CUC + 300 MB for national navigation
Pay as you go rate is 0.10 CUC/MB
Pay as you go rate for national sites 0.02 CUC/MB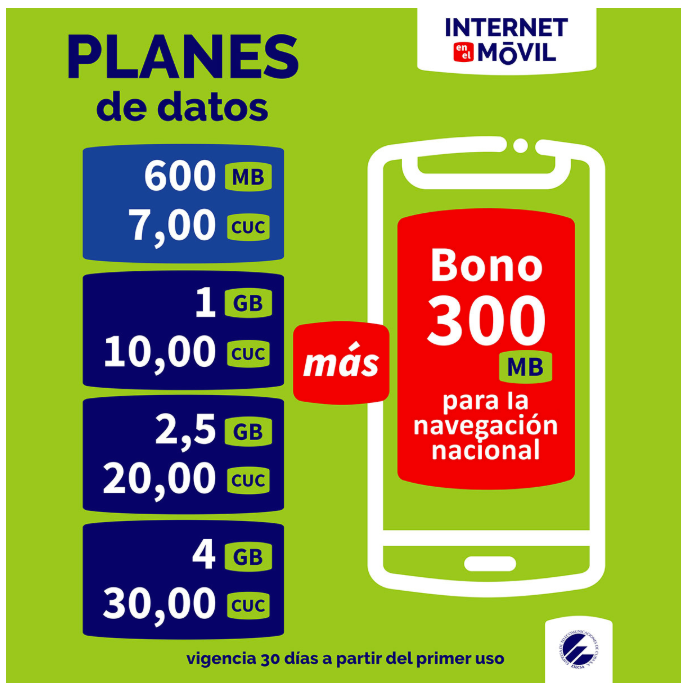 Note that:
People who have 2G terminals will not be able to access the Internet.
The navigation rate to access to the Nauta email on the phone paying from the 6th of December is decreased to 0.10c/MB instead of 1.00CUC/MB.
If you want more information about how you can configure APN Nauta click here.
The internet service on cellular devices is facilitated by Etecsa. If you have any questions you can always contact them by clicking here.
This service is valid for 30 days.