How can I redeem a promo code?
If you have received a promotional code for money off your next top-up:
Login to your Ding account
Click Send top-up
Select the country and enter the phone number
Choose the amount you wish to send
After selecting the amount, you will be redirected to the order Summary and below the total amount to pay, you will see the "Promo code" button: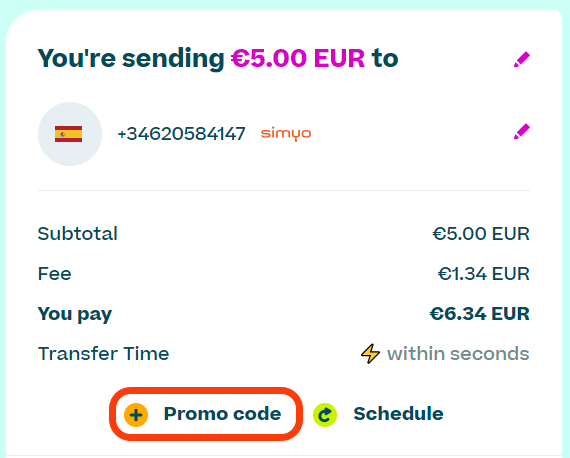 Once you click on it, you will be able to enter your promo code in the blank space and click on "Apply" in order to redeem it.

That's all! You will see your discount added on the Summary.
Please note:
You cannot redeem a promo code that has already been used.
If you wish to redeem a promo code, it must be applied before you proceed to payment or add another top-up to your order.