With Ding, you can send top-ups instantly to prepaid mobile phones anywhere in the world.
To send a top-up, just follow the steps below:
1. Log in to your account. If you are new to Ding you can create an account here.
2. Go to Send top-up and select Send top-up. Choose the country and add the receiver's phone number.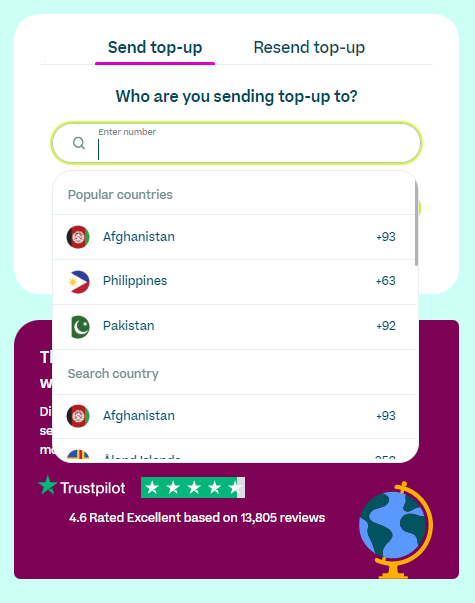 3. Choose the correct operator. Bear in mind that our system can detect automatically most of the operators. In this case, you won't see the list of available operators and won't need to select it manually.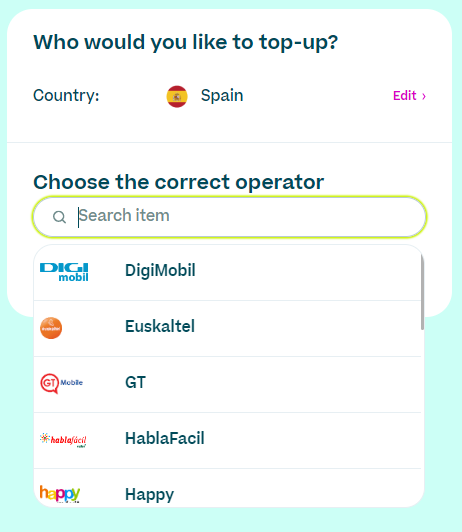 4. Select the amount you want to send.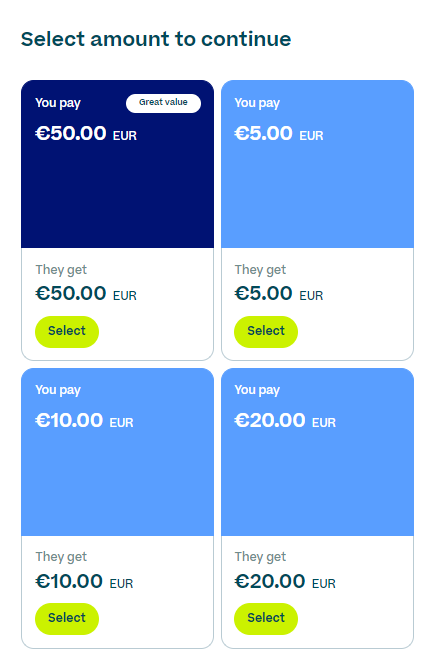 For some operators, we have data plans and packages available. If this is the case for your operator, you'll see the Plans section next to Top-up: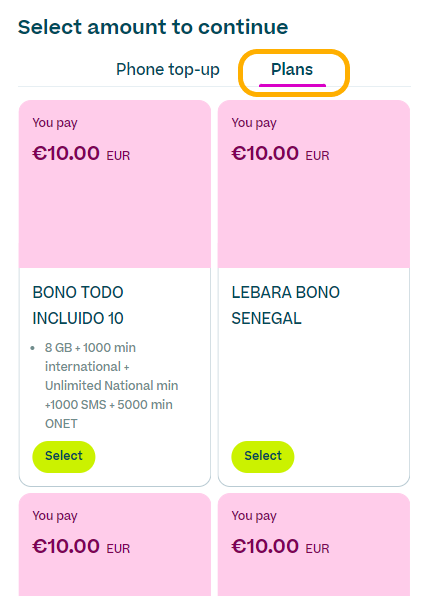 5. After selecting the amount, you'll be redirected to the Summary. Here you can review all the transaction details to make sure they are correct.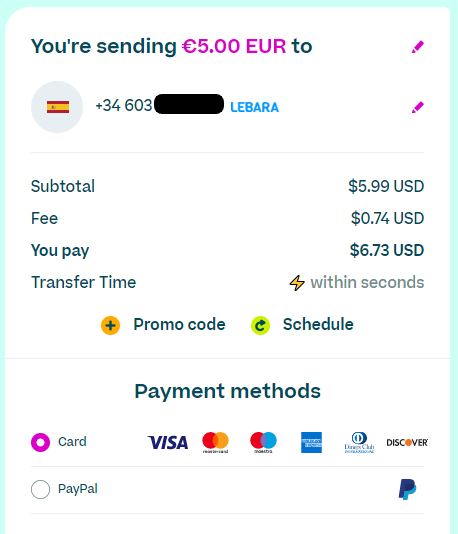 6. Add the payment method and click on Pay now. Your top-up will be sent and we will send you an email or an SMS with the confirmation.
If you need help at any stage, our Customer Care agents are available 24/7.