With Ding, you can easily recharge prepaid mobile phones. To send a top-up, just follow the steps below:
1. Log in to your account. If you are new to Ding, you can create an account here.
2. Start your top-up from the home page or go to the Send top-up section in the top menu bar and select Send top-up. Then, choose the country and add the receiver's phone number. When adding the country, the international country code will be preselected so you just need to enter their local number.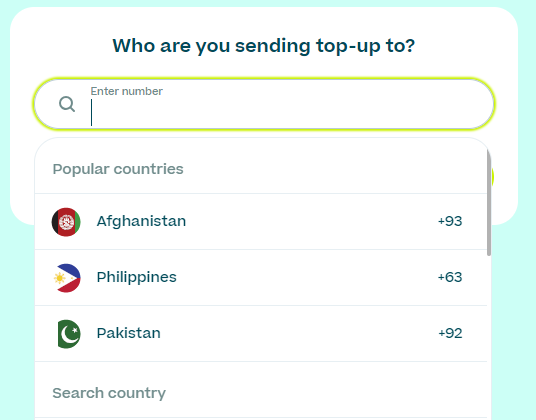 3. Choose the correct operator. Bear in mind that in most instances the operator will be automatically detected, but if our system can't identify the correct mobile network, you will need to manually pick from the list provided.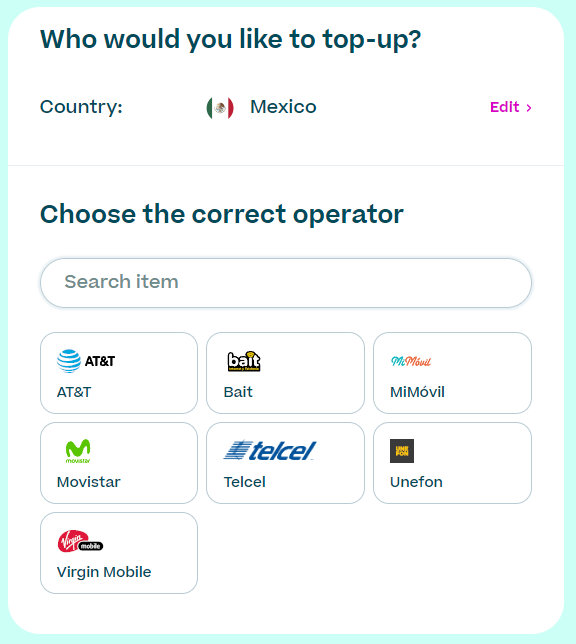 4. Select the amount you want to send.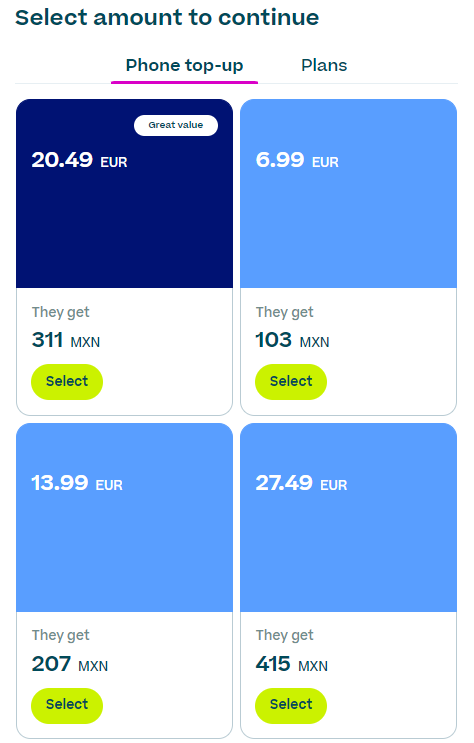 For some operators, we have data plans and packages available. If this is the case for your operator, you'll see the Plans section next to Top-up: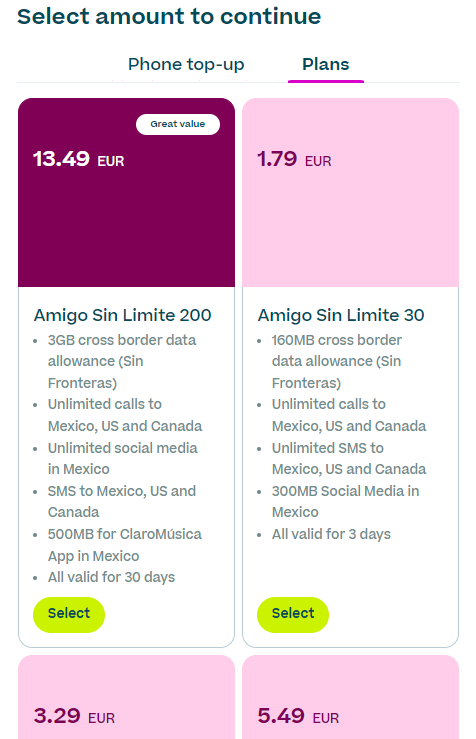 5. After selecting the amount, you'll be redirected to the Summary. Here you can review all the transaction details to make sure they are correct. If you would like to change something, you can do it by clicking on the three dots

6. Click on Checkout securely to proceed to the payment. Add the payment method you would like to use and click on Pay now. Your top-up will be sent and we will send you an email or an SMS with the confirmation.
For some operators, a PIN code is received. In order to get the credit to their balance, the receiver needs to redeem the pin following the instructions provided.
If you need help at any stage, our Customer Care agents are available 24/7.