How can I delete my payment method?
To remove a payment method (credit, debit card or PayPal account) from your Ding account, please follow the instructions below:
1. Log in to your Ding account
2. Go to send a top-up you normally would (select the country, phone number and amount)
3. After selecting the amount, you will be redirected to the Summary where you will find your Payment Methods saved at the bottom of the page, as it is shown below: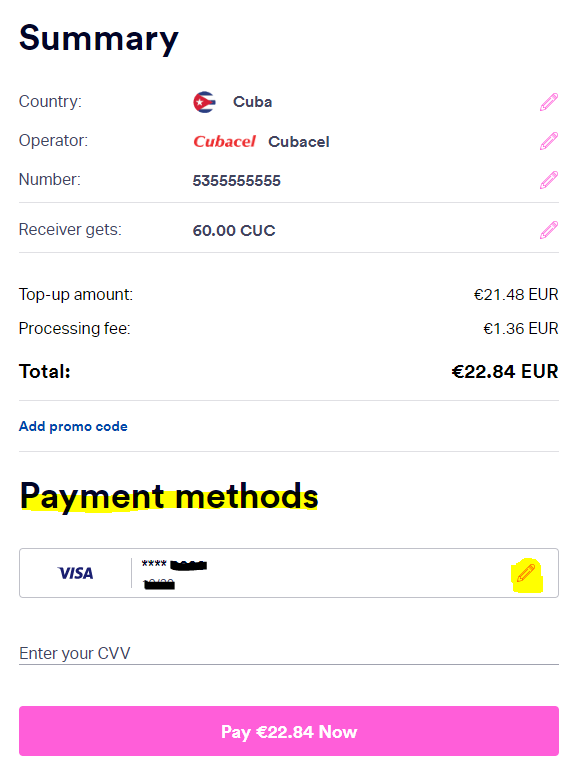 4. Click the "Pencil icon" at the right hand side of the saved payment method you want to delete it.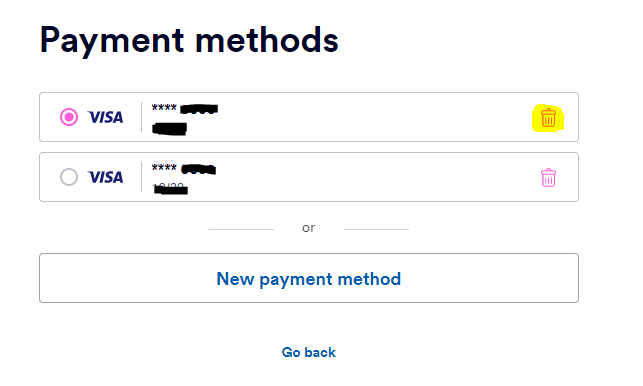 5. And then, click on the "Bin icon" and confirm the deletion by clicking on the "Remove" button, as it is shown below: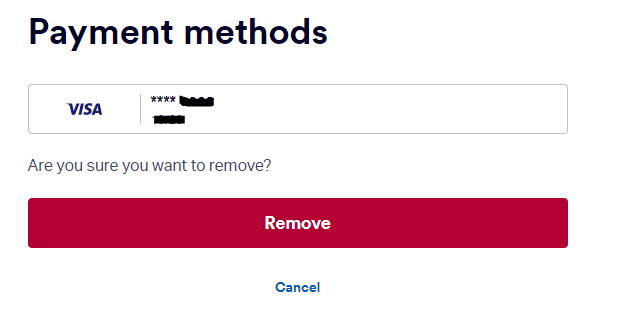 6. That's it! You will now have your card or PayPal account removed from your Ding account.
If you need to change any detail, please delete the payment method and select a new one so you can enter the new details.