How do I reset my password?
To change your password, follow the steps below:
1. Go to the Reset password page.
2. Enter the email address you used to register your account.
3. Click on the I'm not a robot checkbox.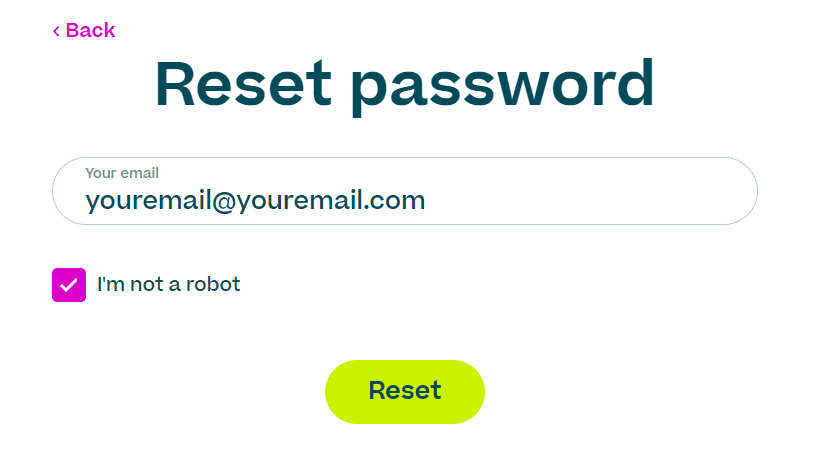 4. Click on Reset.
We will send you the instructions on how to reset your password to the registered email address. Take into account that after 4 hours, the reset email will expire, and it will be necessary to request a new one.
If you have any issues resetting your password, you can contact our Customer Care team.